Make a Film, Make a Difference
This summer, Creative Art Works' Youth Apprentices created five mini-documentaries as part of CAW's Public Art Youth Employment program. Each four-minute documentary focuses on the work of a New York City nonprofit organization including, Girl Be Heard, Nonprofit New York, Chess in the Schools, and West Harlem Group Assistance. CAW chose to partner with these four organizations because of their shared commitment to youth development. A fifth documentary focuses on the life of Keonne Samuel, a former CAW Youth Apprentice.
Our Clients Give Their Films Rave Reviews
These films premiered on August 15th at the Jacob Schiff School Campus auditorium in Hamilton Heights. Representatives from all our program partners were in attendance.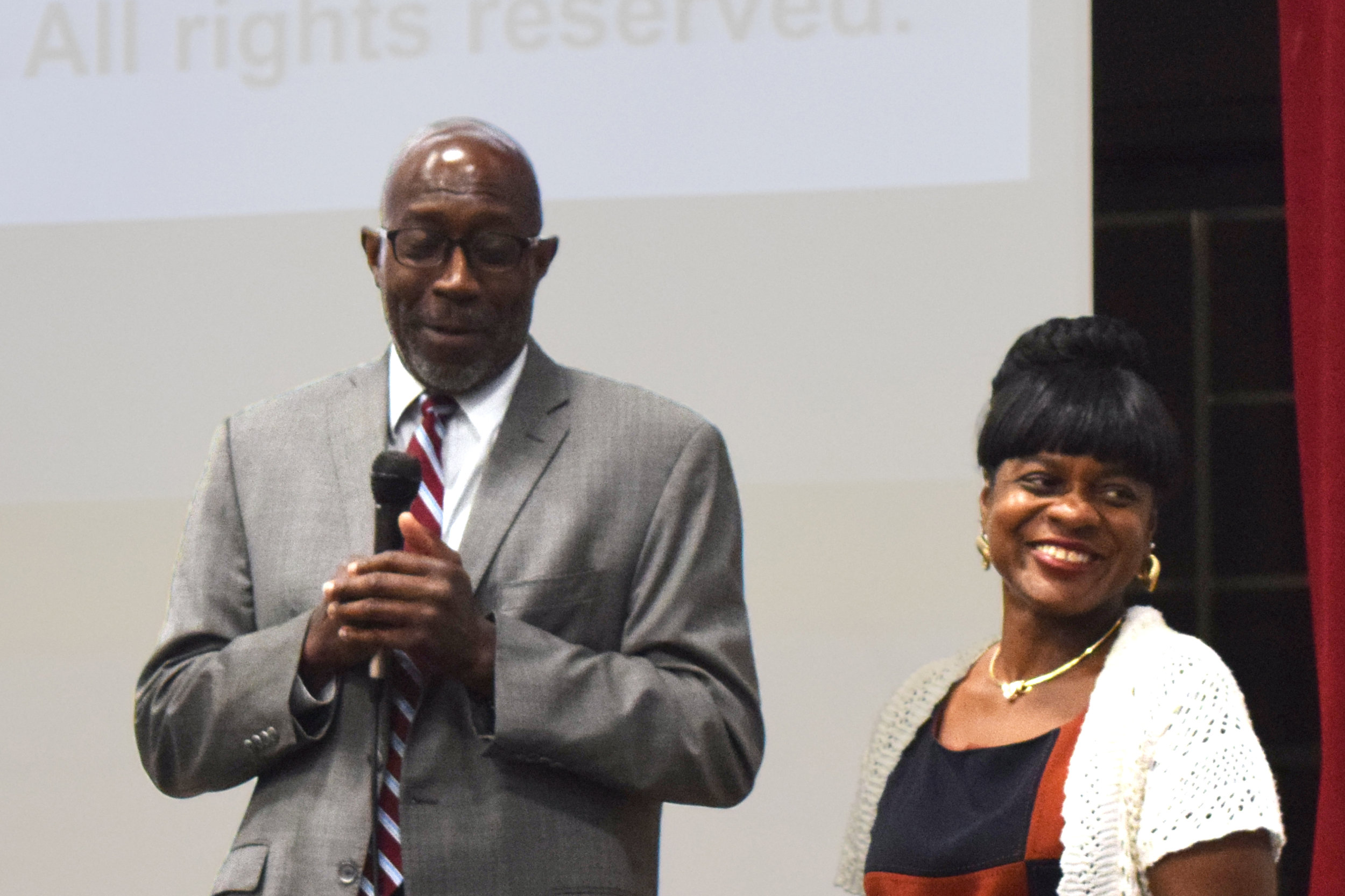 Executive Director, West Harlem Group Assistance
This is about our sixth project with CAW, and it's just been an honor working with the team. After doing my interview with CAW, I had an interview with the Wall Street Journal on a senior citizen project, and trust me, the interview with these young kids was better!
Artistic Director, Girl Be Heard
Wow, I loved that film. It speaks to the work that we do… to help girls write and form their own stories around social justice issues. Because, if a girl can tell her story and save her own life, she can save the lives of girls everywhere. And you do that through this film, and all the other films – you make a difference.
College Bound Coordinator, Chess in the Schools
Thank you so much! That was fantastic and it did an excellent job capturing what Chess in the Schools does. The Youth Apprentices came into our office multiple times. The students did everything. They came up with ideas, they did the filming. We had long wonderful meetings talking about their great ideas, and then we also sent them to schools and chess camps all around the city. We really cannot thank Creative Art Works enough. It's such a fantastic video and we are so happy for the partnership we had this summer.
More Than Just Technical Skills
2019 Summer Youth Apprentice
I was very excited to work on the Randolph Houses film, because it's based in Harlem, and I wanted to do something that was based on my culture. My favorite part of this summer was getting to meet all the people and see their reactions to this positive thing that we're doing.
2019 Summer Youth Apprentice
Before this summer, I never really thought about film or what goes on behind the scenes. This program required thinking in detail, planning, mind-mapping, story-boarding, making our own decisions, contacting clients, scheduling shoots, actually going out there to shoot, editing and organizing. Filmmaking is now a career that I want to pursue. I'm really grateful that you helped me decide my future and really figure out who I am.
Read About All our 2019 Documentary Filmmakers in
the Commemorative Brochure