This fall, Creative Art Works is offering some of New York City's most vulnerable youth an opportunity to connect with themselves and their community, develop their own voice, and simply enjoy a fun and creative experience. CAW is providing two after-school art programs to children and teens living in the Children's Center, a transitional residence run by the Administration for Children's Services (ACS) for young people who are awaiting foster care placement.
The mixed media program is tailored to meet the unique needs of Children's Center residents. While there is a unifying theme to the 14-week program, students can complete a project within a single 90-minute session. Finished pieces all fit inside a small portfolio which residents may take with them when they go to a more permanent foster home.
Lesson plans provide clear guidelines for students who need structure, but also allow for more adventurous spirits to indulge their imaginations. Teenagers in Teaching Artist Ayla Rexroth's class studied Styrofoam spheres to learn about shading in one class; later, they were challenged to create a library of eight different textures using only a single pencil. One student combined the techniques she learned from these two lessons to create a single work of art. She created her own solar system and wrote a story for each of her eight planets. (We'd certainly like to visit the Planet of Flying Pizzas!)
Classes develop skills in drawing, painting, print-making and collage. Each unit is inspired by modern and contemporary artists such as, Nellie Mae Rowe, Max Ernst, Romare Bearden and Raúl de Nieves.
When a student in Teaching Artist Jackie Du's pre-teen group was frustrated in his attempts to use oil pastels, he asked to look at a book about Paul Klee, the artist who inspired the project. Noticing that Klee's work also contained smudges, he asked, "Is he famous?" Jackie replied, "Yes he has art all around the world in museums." Hearing that, the student said, "so I could be famous, too?"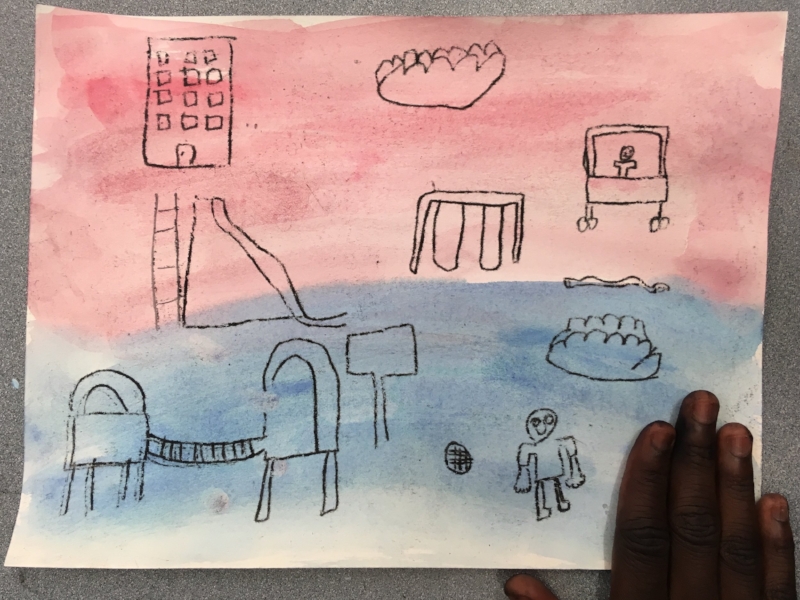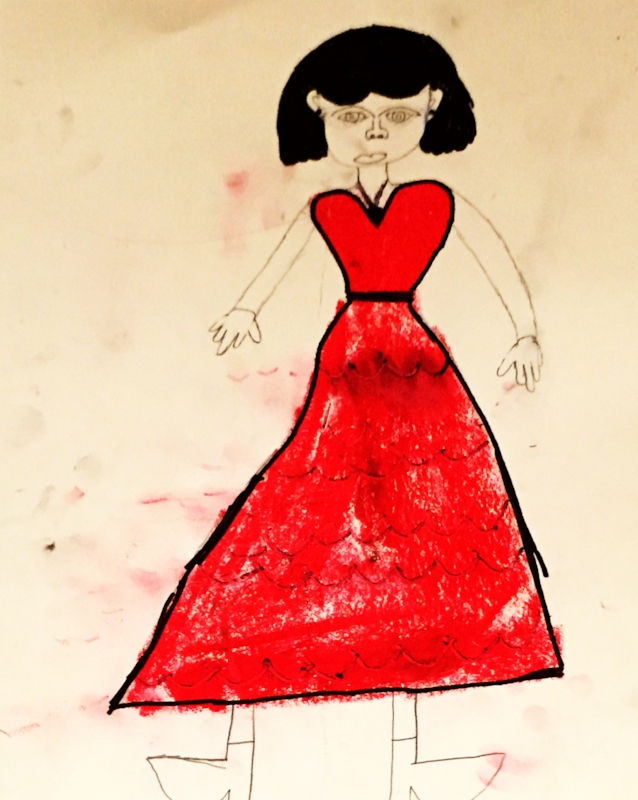 A selection of artwork from the teens and pre-teens in the CAW after-school mixed media program at the Children's Center.